Well friends,
There's much to be smiling about today at the Flegal house. The incessant cough that has plagued my daughter's slumber has subsided. Henry's health has remained strong and intact amidst the constant outbursts of phlegm produced by his big sister and yours truly. Likewise, Andrew's immune system has once again proven to be solid and steadfast.
Thank the heavens above for healthy bodies and answered prayers.
During one rough patch, I sat on her bed and offered to say a prayer. After we said, "Amen." Eliza looked at me and said with a smile,
"Mom. You look so silly right now!" I'm glad her spirits were up!
Feeling there had to be more I could do for her, I spent the following morning scouring the Internet for tried and true home remedies that are safe for three yearolds. I reached out to my facebook friends for tips (a teaspoon of honey was a popular suggestion) and spent some quality time with my friend, Mr. Google. With his help, I found a random oddity that seemed promising. The proven suggestion involved rubbing Eliza's feet with vicks vapor rub and then putting a pair of cotton socks on them before bed time. And you know what?
IT WORKED!!!
She slept through the night. Mommy slept through the night. WE ALL SLEPT THROUGH THE NIGHT! Call me crazy. I figured we had nothing to lose by trying. There wasn't a health risk, so why not? Go ahead and google it. The results may surprise you. Keep in mind, I am not a doctor. Each cough is different, which is why I was skeptical despite the raving reviews I read.
I understand that kids (and unfortunately Moms) get sick... but OH the timing. While most families are falling into the "back to school" routine, we're getting ready for our summer vacation! The thought of gearing up for a trip out west as I myself am recovering from a random bout of pneumonia seemed overwhelming. Seeing Eliza's progress, I am feeling optimistic. I have to say "Thank you" to the family members who have kept us in their prayers. With that being said...
Dear Utah,
I hope you can handle the amount of cuteness that is headed your way!!
Three cheers for Eliza!! Lately I've noticed an array of letters on her coloring pages. Her personal favorites seemed to be letters: H, I, and O.
I spent a few minutes yesterday teaching her the order of the letters in her name. To my surprise, after completing a work of art this morning, I noticed that she, on her own accord, wrote her name! Each letter was in the correct order. Shock me, shock me, shock me!!
This girl is ready for pre-school. Unfortunately, she had to miss her first two days of class due to her illness. I look forward to immersing ourselves into that new part of her life when we return home.
We'll be participating in a co-op pre-school format. Every five weeks, I'll host the pre-school class at my home for the two days that week. I'll rotate as the Teacher and serve as the Lead Mom's helper. There will be some weeks when Henry and I have the time off. I am really looking forward to working with the other Mom's involved. They are super dedicated and share the same level of enthusiasm as me. I hope I can keep up with their creativity! Eliza will love it.
My plate is full as I mentally work on checking off my "To-do" list. Flying with two kids isn't my favorite activity, but I no longer dread the task. Fearing that our coughs may accompany us on our journey, I'm readying a home-made t-shirt that will read: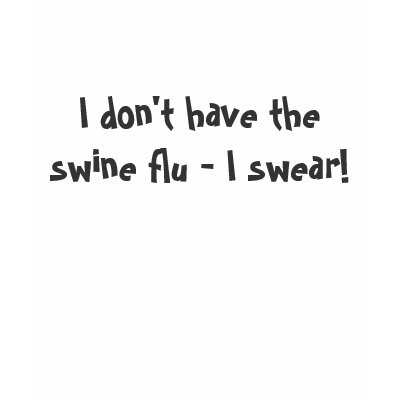 It's true. We don't have it.
MOM!! Can you even stand the excitement?!
Henry can't. Neither can Eliza!